You are a parent looking for help to get your child to become bilingual in Spanish, English, French, Italian, German, Portuguese or Japanese.
I totally get that you want to either preserve your cultural background through the target language and its culture, or you want to broaden your child's communication tools by having him (or her) learn a second language.
You, my fellow parents, have come to the right place.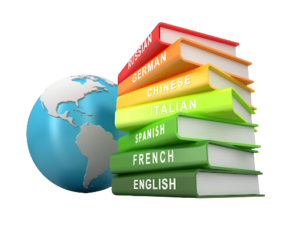 Spanish will definitely open more career and social doors because Spanish is spoken by approximately 65% of the population in Miami-Dade county.
In the U.S.A. Spanish is the next most dominant language spoken after English. Knowledge of any second World Language will give your child a more global view and produce not only curiosity but opportunities. That is why at Mirror of Language, we offer a wide variety of interactive, engaging and fun virtual lessons to meet your second-language learning needs.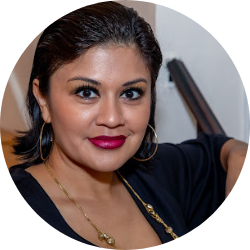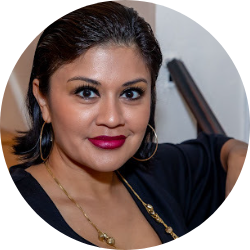 I'm Nadia and I created Mirror of Languages to seek out highly qualified World Language educators like myself to offer unique and engaging opportunities for world language learners to see different reflections of him- or herself in a symbolic mirror.
Flora Lewis said, "Learning another language is not only learning different words for the same things, but learning another way to think about things." Our clients will view themselves in different ways hence the name "Mirror of Languages". Our clients empower second-language learners with the confidence to communicate in the target language.
Learning a second language:
✓ Boosts brain development and cognitive abilities.
✓ Enhances job opportunities and career growth.
✓ Improves communication and understanding with a larger group of people.
✓ Increases travel opportunities and makes it easier to navigate different countries.
✓ Develops multi-lingual and intercultural competence.
✓ Supports bilingual and dual language education programs in schools.
✓ Can improve English skills, especially for non-native speakers.
✓ Enhances listening and problem solving skills.
When I was in 3rd grade, I struggled making friends because I did not speak Spanish. I went to the local library and checked out a book called, "Learn Spanish".
When I took it to school the next day to show it off a peer sneered at me, "Ha! You can't learn Spanish!"
At that moment I decided that I would become fluent one day so that I could communicate with my family and make more friends.
In college, almost 9 years after that incident, I chose "Spanish" as my Major and a Minor in "French". My colorful and fun language learning journey began. It took me to visit over 6 Spanish speaking countries and to France. I picked up tutoring jobs for both languages as I progressed through the course work. My passion for culture and language learning never stopped and has brought me to Mirror of Languages, a place where I hope clients can see themselves in a new way with different communication tools.
Learning is unique to each student and I have found that my ideal client has to find the "perfect match" when it comes to personalized or small group learning settings.
That is why at Mirror of Languages we start each client relationship with a free consultation so that our team can better understand the needs, personality and best learning styles. After this informal interview, we match up our client with the ideal language teacher.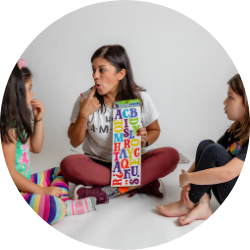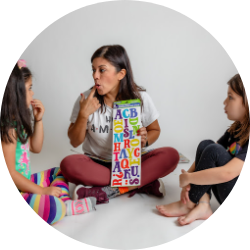 Initially I started this business because the speaking markets interact in many different facets (education, business, law, politics, government, child care and medical to name a few).
The benefit in using MoL EdI is the varied services that it provides in order to achieve the communication objective between Spanish and English (and more) speakers so that they can reach their goals. The Espejo de Idiomas Mirror of Languages philosophy is to give members of our society linguistic and cultural skills so that our diverse societies and economies can work and succeed together.
I am a second language learner, mother, multicultural educator working towards connecting with my clients of every age and need. I am very passionate about the service and want this to be something that I do for the rest of my life as a means to help provide for my own family, and to provide a service to our society. For me, the ability to read and write is equivalent to the need for oxygen and water.
How can we expect people to be meaningful members of society if they are illiterate?
After I started offering Spanish tutorials, lessons and personalized classes service in Dallas, Texas back in 2013, I realized that there were many adults and children alike in need of support with Spanish language acquisition.
I was contracted by corporate, non-profit and preschool professionals for Spanish language lessons. Furthermore, there were students from kindergarten through 6th grade who needed support in their dual-language (Spanish & English) programs.
I even found that many high school students who were taking Advanced Placement Spanish courses needed tutoring. Soon thereafter in 2016 I began the Mirror of Languages Spanish camp.
Our team grew from 1 teacher to 4. We offered half and full day Spanish camp with different themes and sold-out every week!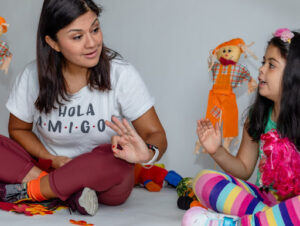 Get exclusive access to
new classes and camps, the latest resources and our language learn
ing blog
.